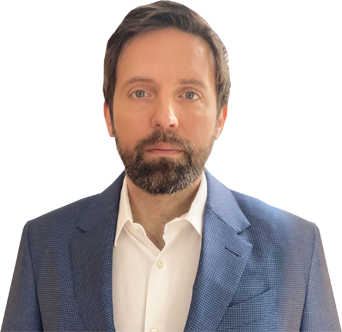 "Johnny has helped me hugely in building my confidence, being able to install real self-belief in myself and what I can achieve both professionally and personally. Johnny has done this for me, as he is a great listener, he identifies your strengths and weaknesses, as well as the opportunities. Johnny does not believe in talking a good game, he actually holds you to account on the actions plans that you develop together, in terms of support, mentoring and getting things done positively. I was skeptical at first about such a service and thought that my support unit was good enough, until I worked with Johnny, the way he keeps you on your toes in his relentless pursuit in achieving my goals through actual results and actions, is something that has made a huge difference to my life on all fronts."
"When I started working with Johnny, I did not know anything about accountability coaching, or coaching full stop. I contacted Johnny through a recommendation of a friend mine, who Johnny helped make a significant career transition. When I worked with Johnny, I explained that my career was at a standstill and wanted to make that next big move forwards but felt too many things were getting in the way. I have gone through wanting to do a million and one things but ending not doing that much to show for it, to instead being focused, prioritize, and maximize my time management to achieve my goals. I now have a road map and have found a new career that is giving me everything that is important to me and I would not have been able to do it without Johnny.  I also feel that my relationships and connections with people around me have grown in such a deep way."
"I was trapped, watching life go by me.  I could envisage and dream about how it could be, I could see how others could live happy, fulfilling lives. However, for some reason I just could not make it happen for me. Everyone around me thought all was okay did not understand my torment.  Johnny was the first person who really understood and got it. He looked at what was going on and then identified what changes we could make together by way of action plans and measuring changes against it. I am happier and freer than I've been in the last 20 years of my life.  Thank you, Johnny."
"Life Coaching with Johnny changed my life. I was at a standstill for over 10 years working a corporate job I didn't like, and my personal life was at a crossroads. After three months of working with him I changed my career, my confidence increased significantly, I was able to be more decisive in making decisions and I was able to move forward. I have changed from the corporate world into running my own business, it is a small business, but I have never been happier as I have more control over my destiny and following my passions. A great experience but also a necessary one to make things happen in my life. I cannot thank him enough."
"Johnny has really helped me to enjoy life more. I used to be very stressed out about making more money and that used to define me. Johnny has helped me turn my stress levels from being a negative into a positive, into renewed confidence. It has resulted in better work, life balance and more productivity and more income. I strongly recommend Johnny to everyone! "
"I didn't know exactly what I wanted to work on when I first met Johnny. I am a believer in having mentors and a coach. It was only through the initial consultation that we identified what was and was not working in my life and decided to create an action plan to make the change. Upon working with Johnny, we broke down what was making me happy and giving me fulfillment and what was not. We discovered through Johnny factual probing assessment, I was attaining joy and happiness in my work as a small business owner but not in my personal life. The best thing with Johnny is that he is direct and gives you honest feedback. Hearing this from an independent person, away from family and friends, where things can be taken more personally was enlightening. Having someone, who solely focuses on you, supporting, driving you forwards was invaluable and transformational."
"I wasn't sure if accountability coaching, or coaching was what I needed and did not know much about it at all. After three months of working with Johnny a strong transformation is taking place in my life. Johnny's guidance, support, laser like focus on me in achieving my goals into reality and the honest feedback is teaching me to embrace my unique approach to life and live in a way that truly brings me joy."
"I worked Johnny, as a small business owner, I was looking to develop new sales strategies, better ways of marketing and driving new business. We had an initial, 1-2 hour call to establish chemistry. There was a connection, Johnny understood what being an entrepreneur himself was and the challenges faced being a small business owner. He was able to sit down with me, or via zoom, in working out sales strategies, effective engagements, building networks and branding, so to overcome the competition. This has resulted in my business turnover rising significantly and importantly profit levels being increased. At the same time, as Johnny is a global head-hunter also, he was able to give me scalability plans, hiring plans and best ways to interview effectively, in attracting the best talent for my business and how to reach the right talent."
"As a result of life of accountability coaching and working with Johnny, I have been able to build my own personal brand and maximize social media. My self-doubt has been replaced with confidence that I can build out a personal brand across platforms and that I have the capabilities to do so. Now I feel accomplished and can mentor my team as a result. Thank you."
"Johnny is a great Accountability & Careers Coach, through his one-to-one sessions, his intensity and passion for me to succeed, enabled us to identify my goals in life and for business. We looked into the obstacles holding me back and how we can overcome them through his tailor-made action plans."
"Johnny leaves no stone unturned; he is detailed orientated and his probing, analytical skills, enabled me to accelerate the growth of my business with actual practical solutions and strategies. This has lead to my income levels going up and a great portfolio of clients from new business coaching."
"I was successful in my career, had good income levels, nice house and money was not an issue. The one thing and the most important thing to me is that I did not have was success with my personal life, relationships never seemed to work out, or I kept meeting the wrong person. Johnny through his sessions both on the phone and in person, went through a deep dive to understand my background, my relationships, what has happened to date and patterns to my relationship. We soon discovered that I was having relationships with a same type of personality/background and how the relationships unfolded in similar ways. Now I am in a loving relationship with my partner and I broke my vicious cycle had for so many years in my personal life, thank you."
"My personal life and the relationships I were having, never seemed to be going anywhere. I had a successful career but the personal goals of meeting the right person, getting married and having a family were so far off. Johnny was able to pinpoint areas of my dating life and relationships, which were ending up to the opposite of my goals. Johnny was able to develop relationship and dating techniques, in which I did not put too much pressure on the situation, did not come across as too overbearing, or wanting certainty of the situation. He taught me to accept that the minefield of dating and relationships there is no magic formula and there are no guarantees, it is fine to make mistakes, we all make mistakes but to learn from them. Johnny worked me to figure patterns of behaviour in my personal life, my work, life balance and how that impacted, to not be obsessed by the end result/outcome but to concentrate on there here and now, in how we were going to change things. Johnny changed my outlook, how I went about dating and relationships, importantly to learn from my past, so to change my future. I am now in a committed relationship with a wonderful person and in a very good place, from being in a non-man's land of uncertainty and frustration."
"I came across Johnny through a referral, I had a very personal issue in not being able to have a family, despite repeated attempts to do so. Johnny was amazing in his support and understanding, more importantly in providing some unique understanding, empathy after everything he has gone through himself to have a family. We were able to figure out new ways and looking at seeing what the options were, proving a support mechanism and getting me to focus on an actionable plan to change what was going wrong, in new approaches and methods. What is great about Johnny, he never stops trying and never stop giving, until there is a positive outcome. Although I did not have a family outcome when being coached, he put me in such a good place, I am pleased to say that has now come true."
"I came across Johnny through Linkedin, being a director of a well-known company, looking to land a Managing Director role. I had missed out on several opportunities to reach that next level and was hitting a brick wall. Johnny has a wealth of experience as a global head-hunter across multiple industries. He was able to sit with me, go through my resume, do mock interviews, assess my presentation and communication skills, as well as my body language. Johnny goes above and beyond, he is laser like in his determination and focus on you, in maximising your abilities and talent. Johnny is able to develop a tailor-made action plan, so that you get discovered, he will work with you to do develop interview preparation tips, guidance and in-depth email on likely questions posed. I am pleased to say, I landed an amazing opportunity as MD and could not be in a better place. Thank you, Johnny"
"I have worked with Johnny, who really is an ultimate professional and an amazing careers coach. I work in the corporate world within sales, I felt as a successful salesperson, I did not need a coach. However, after missing out on quite a few leadership roles and being stuck within the same type of sales positions only, I wanted to look how I could change things. I got a referral on Linkedin to contact Johnny. We worked together for three months intensely, what I was doing well, what my weaknesses are and how I could channel them to be my strengths. Johnny's law background, his analytical skills, asking the right questions, simulating the information to develop successful action plans, made a huge difference for me."